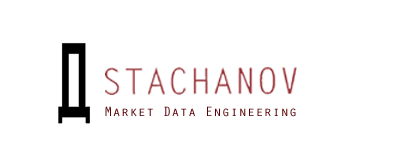 Stachanov Group operates a business unit that provides solutions & services to the financial industry, mainly in Amsterdam, the financial centre of The Netherlands.
We design and build back-end and front-end applications, and we host and support them in our own co-location at Holland's finest data centre. We are a dedicated group of engineers, consultants, and project managers that have proven to respect deadlines, are versatile in applying diverse technologies, flexible in work attitude, and know financial markets.
Additionally, we maintain a good network in the financial world. Core skills: database design, data feed integration, system performance analysis, hands-on financial markets expertise, on-time delivery of projects, operations according to SLAs.